Business leaders are often so focused on growth and profitability that they overlook the importance of cybersecurity. But it's time for priorities to change. Cyberattacks, can strike anytime and target any employee in the organization. By investing in cybersecurity, you not only prevent these risks, you also add massive value throughout the organization. Here are four ways how:
#1. Reduce the financial impact of cybercrime
According to a recent study by IBM, the average cost of a data breach reached $3.92 million in 2019. With the average size of a data breach affecting 25,575 records, that puts the cost per stolen record at $153. Naturally, the more technology-dependent your business, the higher the risks and the costs. Certain industries, particularly highly regulated ones like legal, healthcare, and finance, face even greater risks.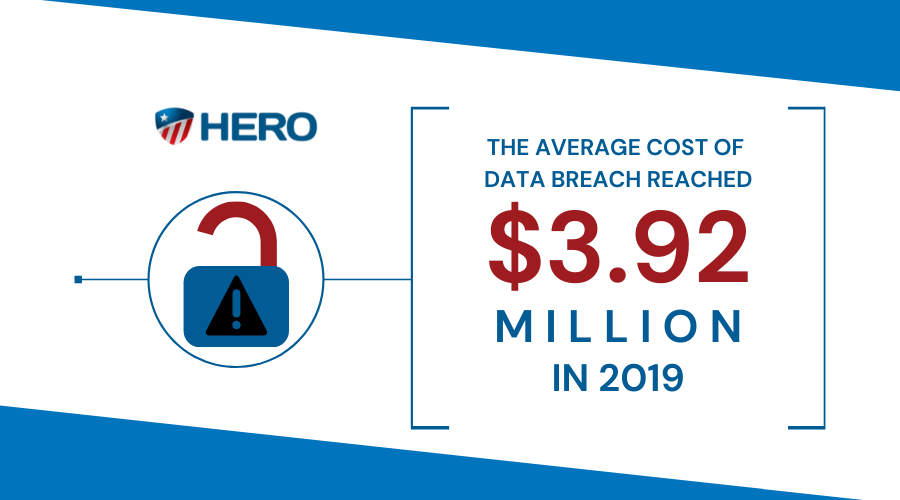 Given the rising costs of security incidents, it shouldn't be surprising that many smaller businesses close their doors for good after suffering a major data breach. But these are all risks that can be mitigated and brought down to an acceptable level by using the latest solutions and following the best practices. For example, investing in a robust business continuity plan will mitigate the effects of a ransomware attack or any other disruptive event.
#2. Allow employees to focus on key skills
While it can't be stressed enough that information security is everyone's responsibility, that shouldn't mean employees have to spend lots of their valuable time trying to protect your data. If your security strategy isn't up to scratch, employees may look for risky workarounds to save time. If an incident does occur, they might not be best-equipped to deal with it either. What's more, if they try to fix the problem themselves, their productivity might grind to a halt.
Employees should be able to focus on their core skills, instead of being constantly distracted by IT-related matters. Although adequate security training against account hijacking and social engineering scams are crucial, it shouldn't dominate their jobs. By working with the right technology partners, businesses can boost productivity and ensure they have the right expertise on their side.
#3. Enable growth without adding risk
Every new connected device, user account, or vendor partnership adds a degree of inherent risk to your organization by increasing the potential entry points hackers can exploit. Rapidly growing companies have it even harder, since there's a high risk of ending up with a multitude of single points of failure, which can become impossible to manage at scale. That's the point where technology can become a costly burden rather than a crucial asset.
Scalability should be a top priority when improving your information security infrastructure. It simply isn't enough to tack on data privacy and security controls later. Instead, they need to be implemented by design and by default. That way, expanding your IT infrastructure won't add risk to your organization, and you'll have ample space to grow.
#4. Solidify your brand's reputation
Information privacy and security have become some of the most pervasive concerns of the 21st century. As threats grow larger and more sophisticated, customers and stakeholders alike are becoming increasingly wary of who they do business with. When a company is forced out of business following an incident, it's often not because of the direct financial impact, but because of ruined reputation.
Adding value to your business depends heavily on the value you offer your customers and key stakeholders. To make your organization more attractive to do business with, you need to put cybersecurity first and maintain an impeccable track record. Investing in cybersecurity makes that possible by demonstrating that you're committed to keeping your customers' and partners' data safe, setting your organization apart from businesses with lax security measures.
HERO Managed Services provides cybersecurity services that enhance profitability and productivity without increasing risk. Call us today to get started.